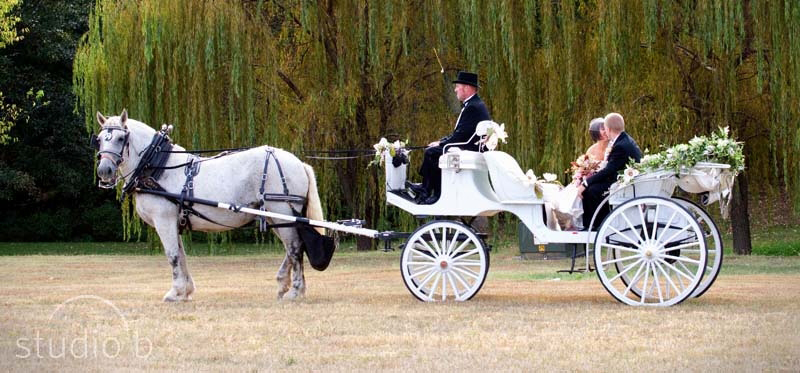 We have several horses to meet your transportation needs. Each one of our majestic draft horses can pull a carriage alone or be teamed up with another to pull one of our wagons, the hearse, or even the limo carriage for that special event. Look them over and just let us know who you would like to have at your event.. Queenie,King, Rachael,Sadie, Boomer,Lily, Diane are all ready to work for you. Just give us a call.
Photos

See various photos from weddings, rides and more.



Reservations

You can request a reservation .