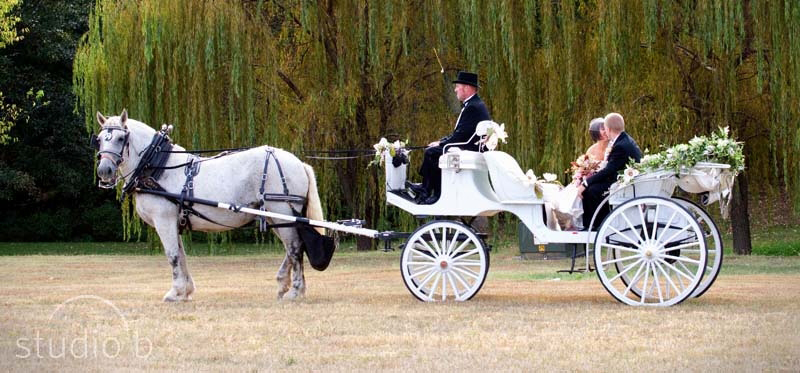 Horseshoe Bend is the leader in providing luxury horse-drawn carriages for weddings. We have over 14 years experience in providing that extra touch of class and elegance to weddings. We have several carriages to choose from with a choice in color and interior as well as nine different horses to choose from. If you want to add the extra touch of having a team of horses pull your carriage we can accommodate that too. You can arrive with your "Cinderella carriage" pulled by one, two, three, or even four horses. If you want to have your entire party arrive with you, we can supply carriages for the whole party or you can have them arrive in one of our hay wagons (seat 10-12 adults) . If a country wedding is more your style our horse-drawn hayride is just the mode of transportation you are looking for. Contact us today for more information or ideas.
Photos

See various photos from weddings, rides and more.



Reservations

You can request a reservation .