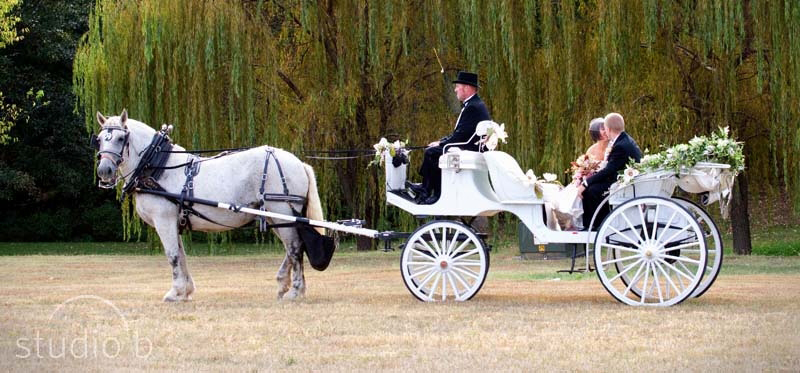 Welcome to Horseshoe Bend Carriage Co.
Horseshoe Bend is the oldest continuously operating carriage company in Evansville, IN. We, Randy & Sheila O'Risky, continue to be Evansville's Premier Carriage Company providing carriage rides around Evansville's downtown and Newburgh river front (weather permitting). Carriages can be found around Historic Main Street, the surrounding area during the spring, summer, and fall (reservations are needed). From Thanksgiving until New Year's each year, we operate carriages through Ritzy's Fantasy of Lights in support of Easter Seals. We specialize in providing elegant Carriages as well as other horse drawn-transportation all over the tristate area.
Photos

See various photos from weddings, rides and more.



Reservations

You can request a reservation .